When it comes to development of Android Apps development companies in Udaipur, rare companies even comes near to CLA Technology in the terms of experience, portfolio and usage of the latest development languages.
We at CLA Technologies have a highly specialized team of Android app developers who have more than 3 years of developing native and hybrid android app.
We have a vast portfolio including more than 50 high-end apps developed since inception of the company. Your complete app is developed in-house including the design, content and development.
We create comprehensive enterprise level android apps
We develop best solutions for your business problems through apps
We make sure to imbibe right mix of creativity and simplicity in all our apps to make it easy for end user.
Mobile Application Development
Demand for Android apps in Udaipur as well as other operating systems such as iOS app is also increasing. That is why we are the best mobile development company in Udaipur that designs applications for any mobile operating system and tries to bring new progress in your business. See our mobile application development services.
Our Latest Android Apps Development
We have a vast portfolio including more than 50 high-end apps developed since inception of the company. Top applications developed by us:
Eduba Learning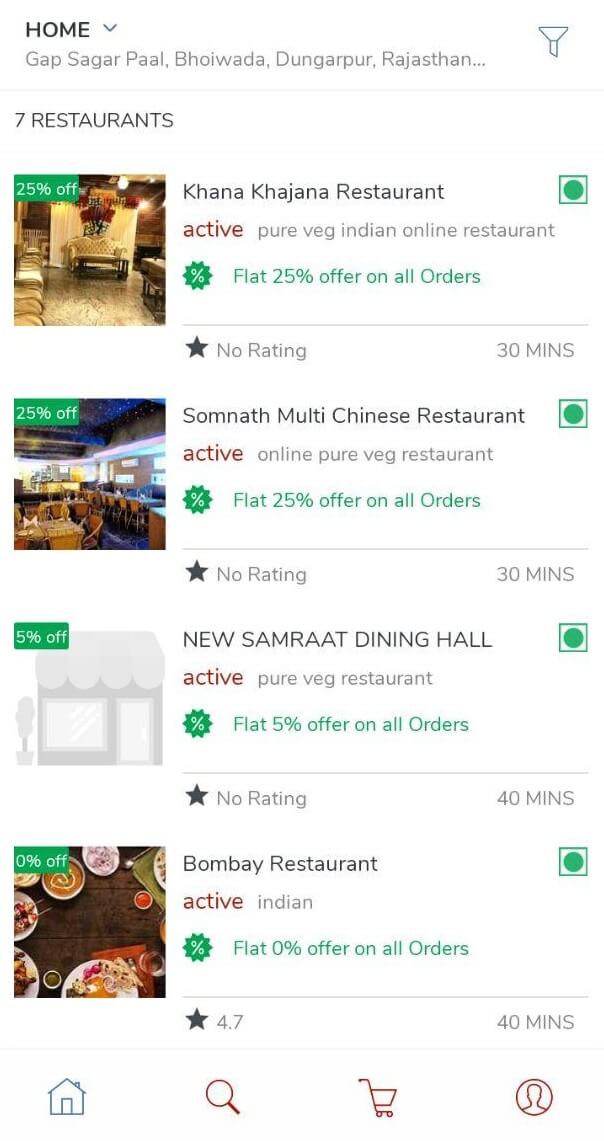 Online Food Delivery
Our 360⁰ approach for Android Apps Development
Understanding the Problem and purpose: Our 360⁰ Android app development approach starts with understanding the problem and the requirement for the app. It includes the basic understanding and idea of the final end product that you are seeking.
Layout and Flow Designing: After understanding the problem completely, we move on to the next step which starts with couple of brainstorming session to create the best flow design for the app. After finalization of the flow design, we move onto create Layout of UX of the app and test the flow with different Use-Cases.
UX Designing & Approvals: In the next step of Android app development, we move onto designing the most beautiful, elegant, simple and easy to use user interface of the app and taking the client approvals and making desired changes in the same.
Development: After final approvals of complete flow and user Interface, our super team of Android developers move onto process of Android app designing on latest platforms and technologies like Kotlin & Android Studio. Usage of these latest technologies makes use the best company for android app development in Udaipur and Rajasthan.
Final Testing & Deployment: In this final stage, we do the complete manual, white box & black box testing of the app before deployment. We make sure to do the complete testing keeping various use cases and aspects in mind.
We have experience in developing following kinds and categories of Android apps:
Android app for Ecommerce
Customized android app development as per your requirement
Android app for food delivery
Native android app development
Hybrid android app development
API based flight booking, hotel booking , railway and bus booking apps
News apps based on android platforms
Quotes app
Development of Android app with adsense
We develop complete Android applications in-house with our focus on latest technologies like ML and Kotlin so that your application can run smoothly even under loads of traffic.
Our goal at CLA technologies is to convert your ideas into reality with the help of super-intuitive and functional apps. When it comes to Android application development, we are best android apps development company in Udaipur, offering complete end to end development in latest Technology.