CLA Technologies is one of the best SEO companies in Udaipur. SEO is a method used to get your website high rank on search engine result page (SERP). It is a fact that search engine provides traffic to your website but SEO is important for your website ranking. We provide professional SEO services in Udaipur as well as many other cities.
Do you want to see your website rank at the top of search engine results? If so, CLA Technologies in Udaipur can do this for you. Our best SEO experts will design a business-driven strategy for your website.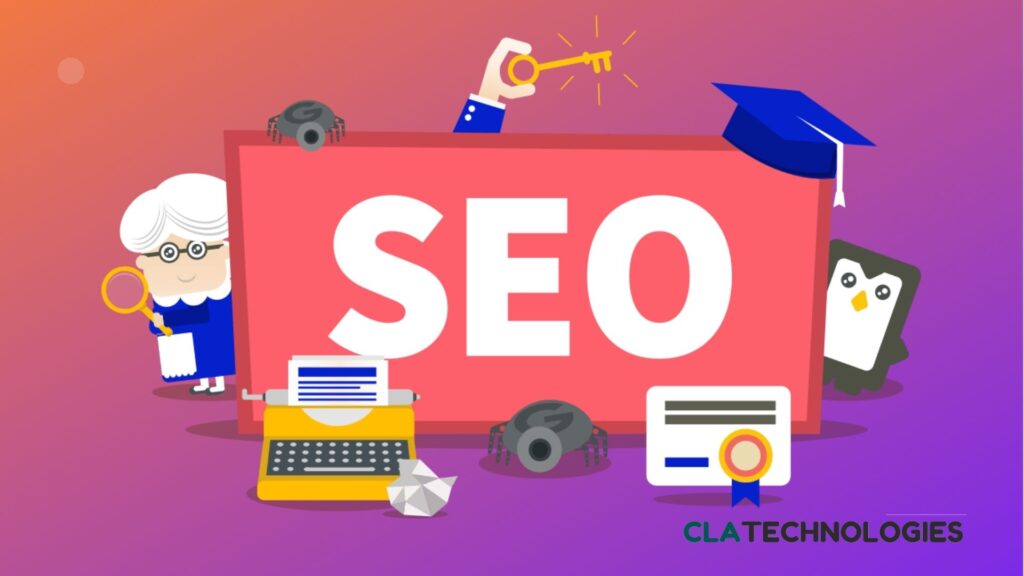 What is SEO?
SEO stands for search engine optimization. Which is the art of ranking high on a search engine without paid for ad. The organic listing on the search engine is SEO. SEO is the method to rank your content on top pages of any search engine like Google.
Millions of people search their queries on Google everyday. SEO is a process that you have to do to work on your website so that when people search for that keyword on Google, your website is included as one of the top results.
Ranking your business on top of Google is not an easy task, but we are specialize in SEO. So, So you can hire us to improve your website ranking.
Why we are best SEO Company in Udaipur?
As stated earlier SEO is not an easy task that everyone can do. So we have specialized team for Search Engine Optimization. There are two sides of SEO, first is white-hat SEO and second is black-hat SEO, simply say that long run and second one is short run and permanent stop.
By doing black-hat SEO, it is send high traffic to your website in short of time, but it does not last long. But white-hat SEO go for long and it takes time to rank website. It is the best way that all search engine prefer and keep your website on top of search result on relevant keywords.
We also prefer white-hat SEO and our team has expertise in Search Engine Optimazation. Our team has the passion and enthusiasm with which any work can be done easily.
So, we are the best SEO company in Udaipur, because we work on these basic principles according to Moz:
Make pages primarily for users, not search engines.
Don't deceive any audience.
Avoid tricks intended to improve search engine rankings. A good rule of thumb is whether you'd feel comfortable explaining what you've done to a website to a Google employee. Another useful test is to ask, "Does this help my users? Would I do this if search engines didn't exist?"
Think about what makes your website unique, valuable, or engaging.
An article published by Udaipur Mirror, our company CLA Technology is ranked #1 out of Top 10 best SEO Companies in Udaipur.